Friday, June 26, 2020
Sleepsight
People living with psychosis often experience problems with their sleep, particularly when symptoms worsen. Sleepsight is an innovative research study taking place in South London which uses wearable and mobile technologies to study the links between sleep, activity and symptom levels in psychosis. The study is led by Nick Meyer a psychiatrist based at the Institute of Psychiatry, Psychology & Neuroscience at King's College London, and South London and Maudsley NHS Foundation Trust.
Data collection
For the duration of one year patients used a study smart phone and wore a consumer wearable. The smart phone collected data on GPS, app usage, battery status, accelerometer, and screen status. Additionally, patients filled in a daily sleep- and mood questionnaire.
Analytics pipeline
Consultant Chris Karr developed a phone app and server-site software to collect the data. Next, I developed complementary software (GitHub link) to assess data quality, omit data segments as required, and fuse the data types into a single activity score. Further, the software stores it's output in a research friendly format. And as a final step, it generates a heatmap visualisation with ggplot2 to aid quick exploration of the data.
Project status
The data collection phase has ended and data analysis is in progress.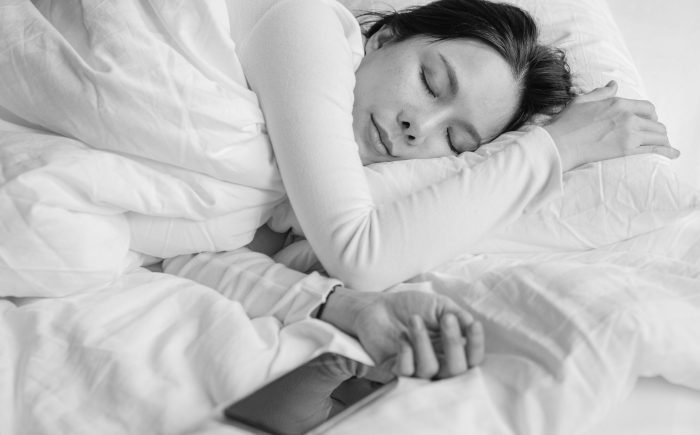 Photo:
by Ketut Subiyanto from Pexels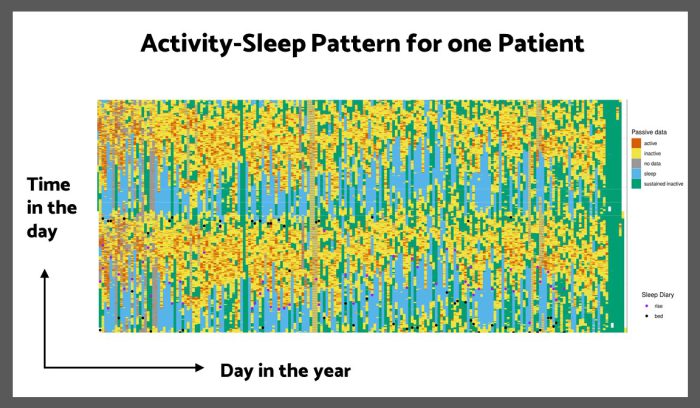 Photo:
Heatmap generated by Sleepsight-analytics-pipeline